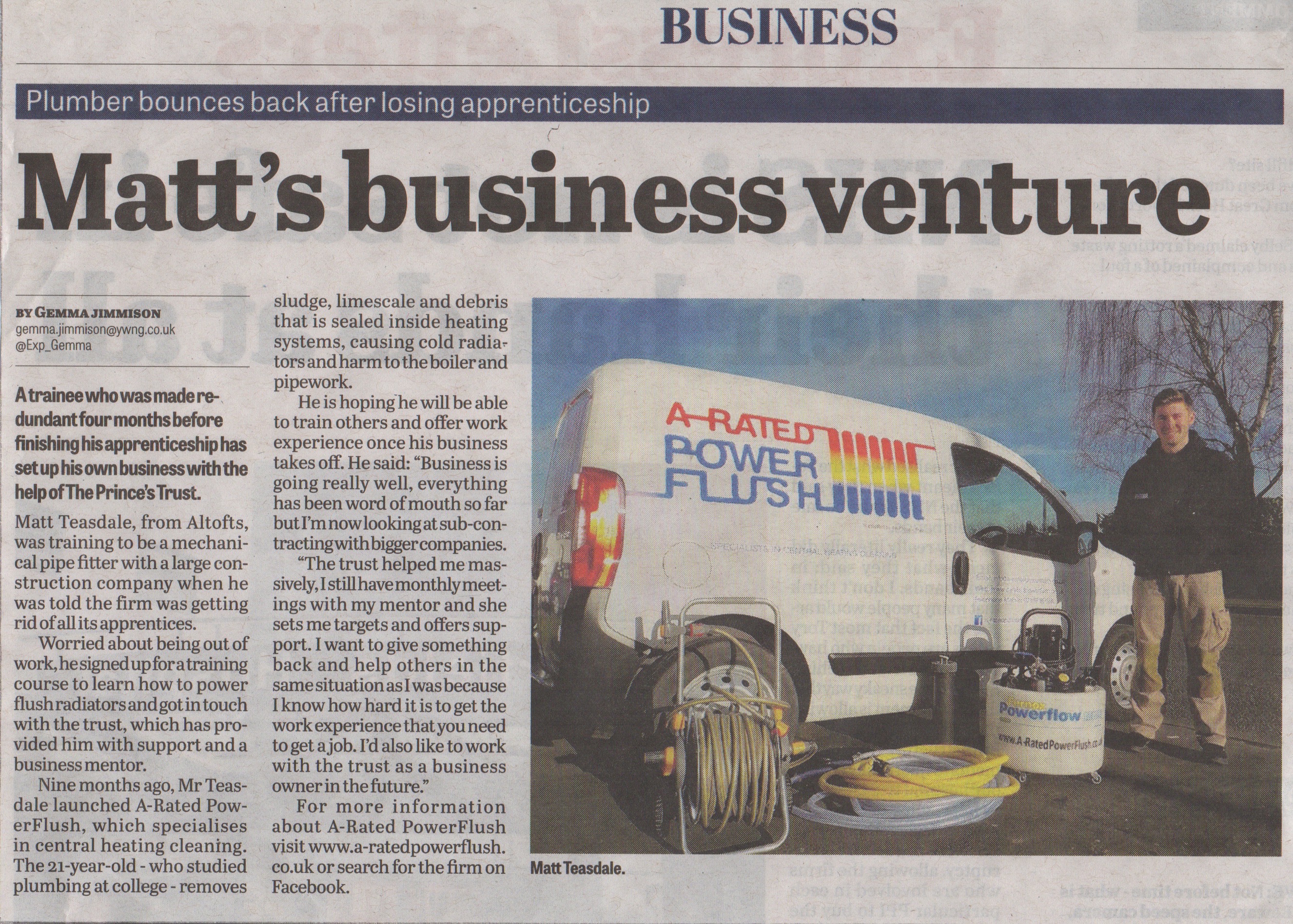 Matt's business venture
This news article written by Gemma Jimmison explains how A-rated Powerflush began. The article reads as follows:
A trainee who was made redundant four months before finishing his apprenticeship has set up his own business with the help of The Prince's Trust.
Matt Teasdale, from Altofts, was training to be a mechanical pipe fitter with a large construction company when he was told the firm was getting rid of all its apprentices.
Worried about being out of work, he signed up for a training course to learn how to power flush radiators and got in touch with the trust, which has provided him with support and a business mentor.
Nine months ago, Mr Teasdale laughed A-Rated PowerFlush, which specialises in central heating cleaning. The 21-year-old – who studied plumbing at college, removes sludge limescale and debris that is sealed inside heating systems, causing cold radiators and harm to the boiler and pipework.
He is hoping he will be able to train others and offer work experience once his business takes off. He said:
"Business is going really well, everything has been word of mouth so far but I'm now looking at sub-contracting with bigger companies."
"The trust helped me massively, i still have monthly meetings with my mentor and she sets me targets and offers support. I want to give something back and help others in the same situation as i was, because I know how hard it is to get the work experience that you need to get a job. I'd also like to work with the trust as a business owner in the future."
For more information about A-Rated PowerFlush visit www.a-ratedpowerflush.co.uk or search for the firm on Facebook.