Thermal Imaging
We use thermal imaging to check all of your radiators for cold spots and other issues. Allowing us to see potential pain points in your heating system. Once we have visibility of these problems we are able to spend more time on troublesome areas. We also test your water for harmful chemicals that could be causing issues with your central heating.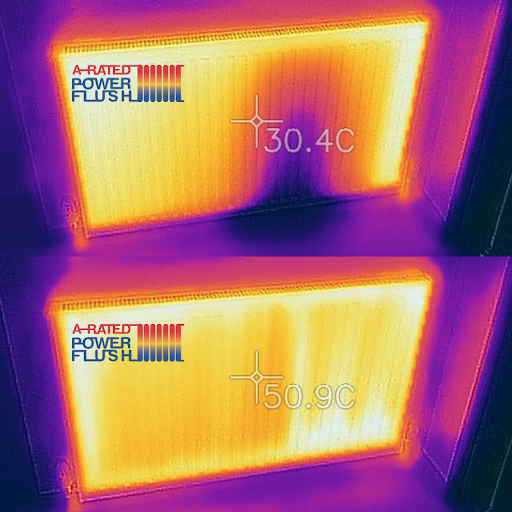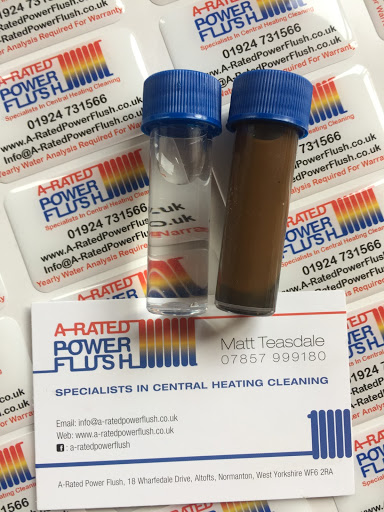 Chemical PF Cleanse
The overall aim of a PowerFlush is to restore full circulation of water around the central heating system, however, it can also eliminate noise from the boiler and the pump as well. This means that the entire system has to be flushed in order to get the best results. A heating engineer will connect a powerful high flow/ low pressure pumping unit to the central heating system - either to the circulation pump in regular boiler systems or the pump head in combination boilers - and with the help of high strength cleansing chemicals - will flush out anything in the system.\ \ The chemicals we use during a PowerFlush is our own blend. It includes a sludge crust breaker and remover to help get rid of rust and sludge, a descaler to break down limescale / organic acids and a corrosion inhibitor to stop further rusting from occurring.
Agitators
Whilst the cleaning solution is being powerflushed around the system we use tools that make your radiators vibrate, this helps to dislodge any rust or debris stuck at the bottom of each radiator helping to increase the cleanliness of your system by the help of fast flowing water.